Team Better Beauty
We're demanding better products and a culture that celebrates everyone's beauty.
Welcome!
Mirror Mirror is a team-focused, clean beauty salon in high demand for brilliant blondes. We make beautiful hair look effortless in a fun and welcoming space that empowers modern women to love what they see in the mirror.
Our goal is to make our clients' experience exceptional and make sure they not only come back but want to tell everyone they know to come back. Period.
In exchange, we support our team members with incredible benefits, a fun, fresh, innovative environment, and educational opportunities in everything from client experience, to building a flourishing clientele, and of course - gorgeous hair!
<
>
Educator // 1.5 Years at Mirror Mirror
Austin Burns
"I moved to Austin from New York City after 6 years not knowing anyone. With the help of mirror mirror I was able to build a clientele in three months. After a year and a half I'm double booking three to four months out. It's been one of the smoothest transitions in my career."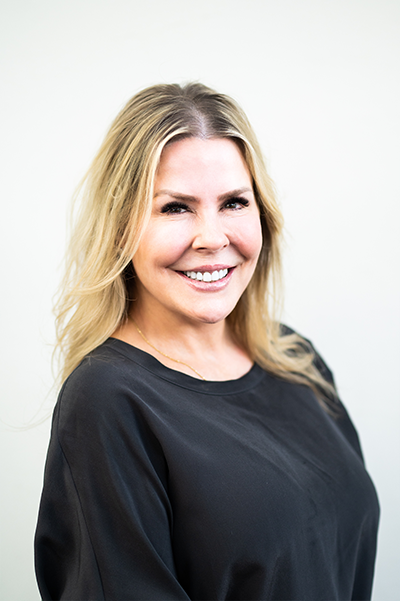 Blonding Specialist // 10 Years at Mirror Mirror
Midge Trammell
"I started at mirror mirror in July of 2013 and I knew when I walked in the door it was where I wanted to be. I loved the look of the salon but more importantly, I loved the people. At that time there were only 5 chairs (small but so cute) . We were instant family! No one was competing against each other, we worked for each other which is rare in this industry.
I'm so honored to be a part of the story of Mirror Mirror. Martha Lynn is your biggest cheerleader and wants you to succeed and grow to your full potential. I love our team and love our team leader. Mirror Mirror 3.0 is gonna be the biggest and best!"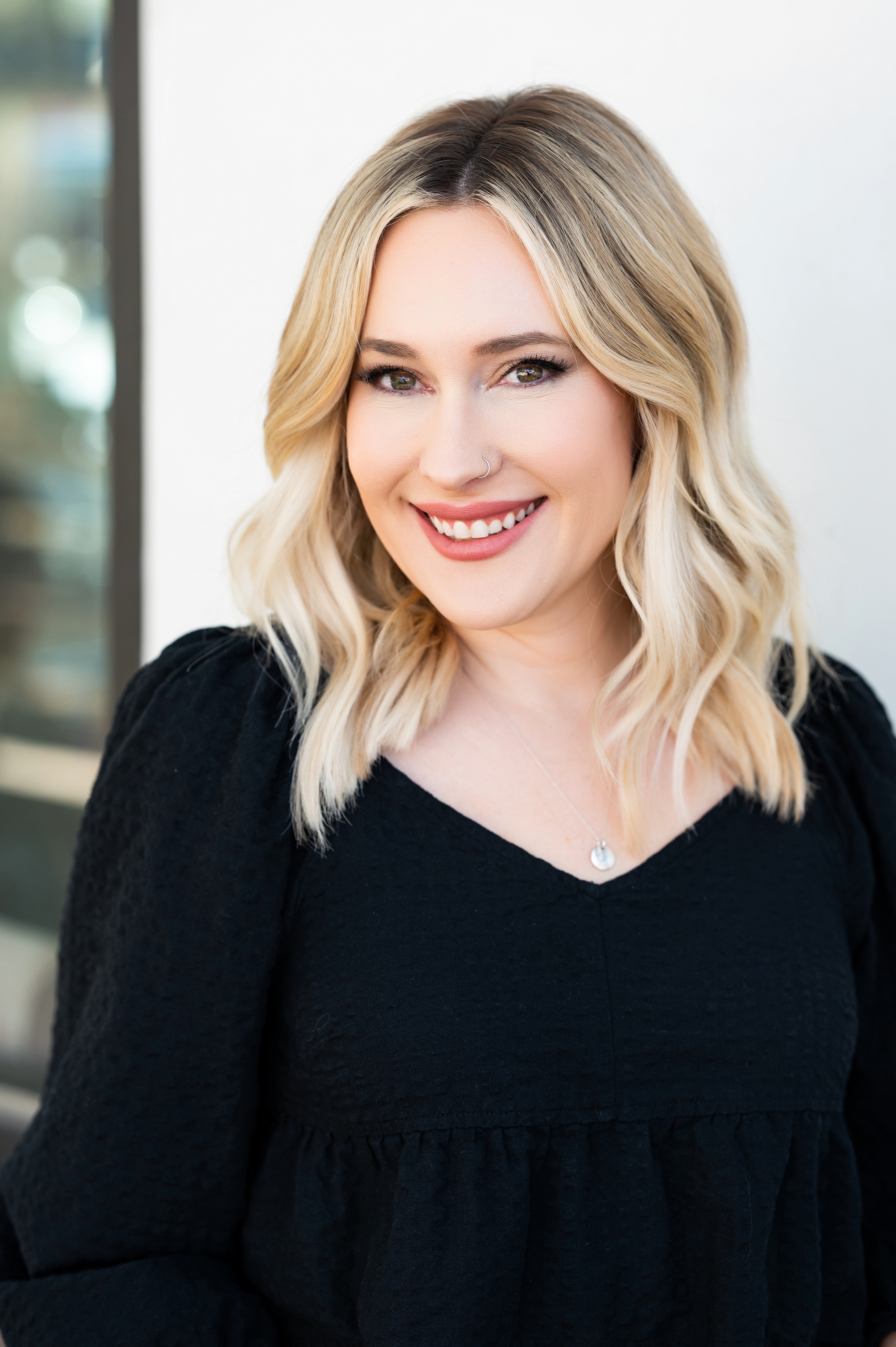 Educator - Lead Extension Specialist // 4 Years at Mirror Mirror
Brynn Reed
"I had been doing hair for 10 years and was feeling pretty burnt out from the industry. My family moved to Texas in 2018 and Martha Lynn and I connected via Instagram. I was obsessed with how cute Mirror Mirror was and started to follow the salon. I eventually made my way down for an interview and knew the moment I walked in I wanted to work there! My passion for hair was reignited with the support of Martha Lynn, my amazing co-workers, and clients! I built a dream clientele in no time and have hit financial goals I never thought were possible - all while working behind the chair 24 hours a week and creating balance between work and home life. I love being a part of the Mirror Mirror team and can't wait to see where the future takes us."
Educator - Master Colorist // 7 Years at Mirror Mirror
Brett Wilson
"I've been a stylist in Austin for 19 years now; I've worked in various salons and have struggled in my career path. I worked in commission salons until I was burnt out on the way they were run, the control they had over me and thought I could make more money on my own. I did ok but floundered and got stagnant. I did not know what I could do until I had true leadership and a business mentor who knew how to support me in ways I didn't even know I needed. Year after year I continue to grow my client base and income. All of that while working less hours."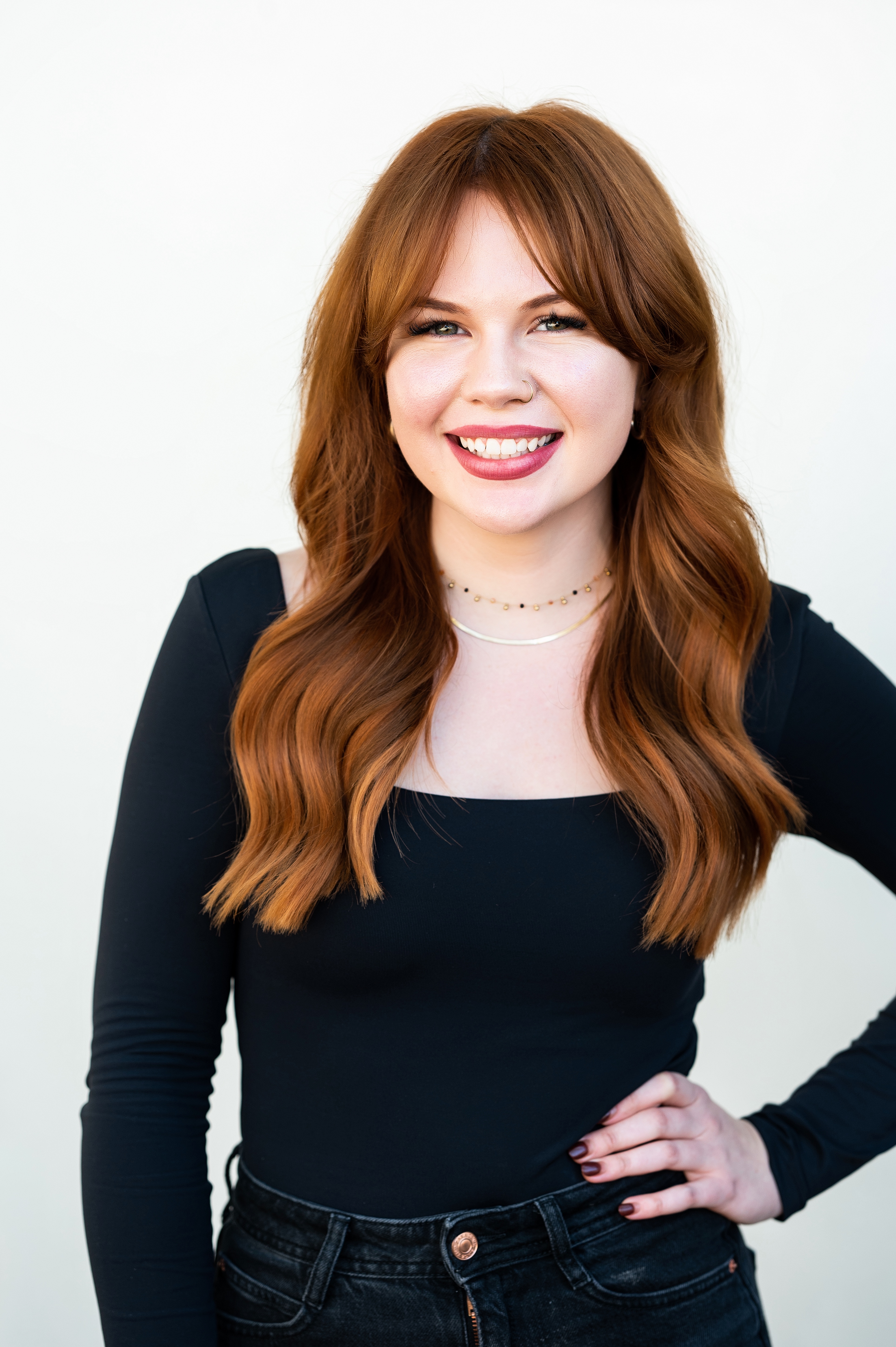 Stylist // 1 Year at Mirror Mirror
Payton Keller
"I started at Mirror Mirror as an Intern a month into cosmetology school and never looked back!
After becoming licensed I started the Apprenticeship Program and with the support of all the Educators and Leadership at Mirror Mirror, I'm now a Stylist!
Mirror Mirror is collaborative, forward-thinking and full of talent. I wanted a salon home that encourages, empowers, challenges and stretches. I found all of that and more in Mirror Mirror. Here from the start and here to stay!"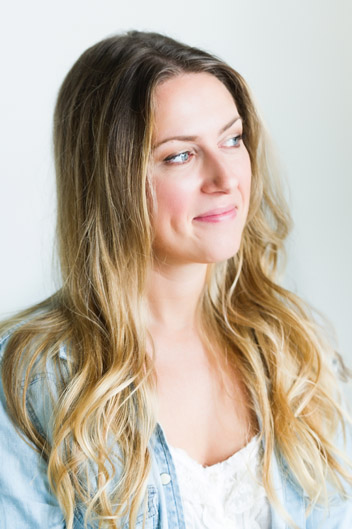 Educator - Master Color Specialist // 4 Years at Mirror Mirror
Aili Hudson
"I started at Mirror Mirror because it's a green circle salon and uses cleaner products. I care about the environment and the chemicals that go into mine and my clients bodies. I came back to Mirror Mirror after moving out of state for the incredible support team and leadership. We have a team that supports each other and always has each other's backs, from scheduling and client challenges to color and cutting queries. Martha Lynn is a marketing visionary and fearless leader who develops the path of the salon on a grand scale, letting me focus on what I do best: great hair.!"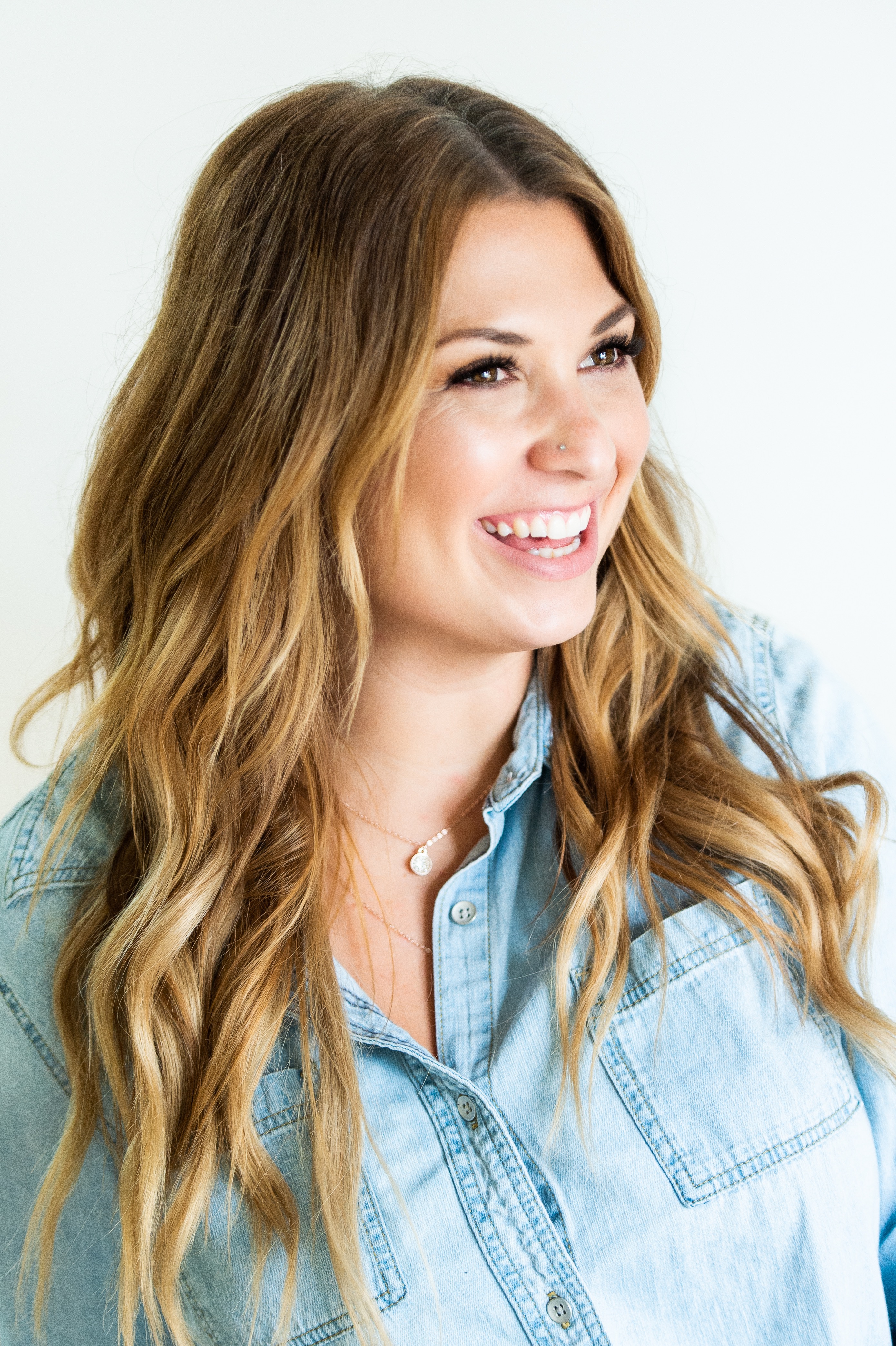 Master Colorist // 2 Years at Mirror Mirror
Natalie Cox
"I moved to Austin, Tx to work for Mirror Mirror in August of 2020… that's right in the middle of a pandemic. Best decision I have ever made. Not only am I so blessed to work with the most talented stylist around, but I made some of the best friends a girl could ever ask for. At mirror mirror you're never done learning, never done growing, and never bored."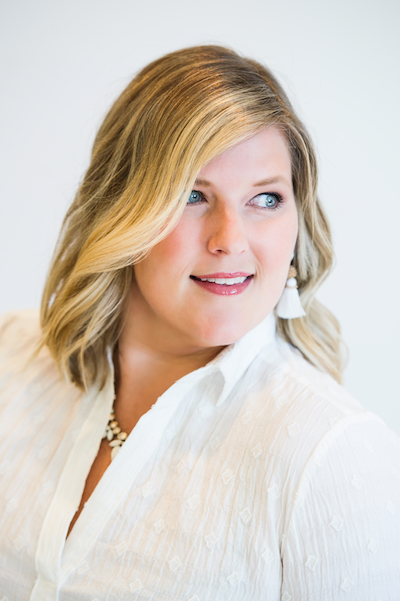 Educator - Lead Stylist // 4 Years at Mirror Mirror
Carolyn Holden
"Freedom… Finances… oh and FEAR, kept me from coming to a commission based salon. BUT, Mirror Mirror and Martha Lynn were different. I had been in business for myself for 10 years. And pretty good at it, too. Taking a leap of faith and trusting Martha Lynn and Mirror Mirror with my business was the very best decision I have ever made. I have more support than I ever had on my own, giving me the time and bandwidth as an artist to do the thing I love… to create beautiful hair! I'm inspired by the artist around me and the business woman in front of me. I am working less hours and making more money than I ever have, in addition to having balance in my personal and professional life."
Working at Mirror Mirror
Mirror Mirror is home to an elite team of diverse individuals who all share the drive to work hard for themselves, their clients and for the good of the salon. We pride ourselves on being jack-of-all-trades who possess an "all hands on deck" mentality to help provide the perfect Mirror Mirror client experience, no matter your position.
Here at Mirror Mirror we hire for 4 general roles.
HOSPITALITY
Part Time
Competitive Pay
As a Hospitality Specialist, your job is to help ensure the Mirror Mirror Philosophy and Culture begins and ends at the front desk. You are the FIRST and LAST impression our Guests have during their customer service experience.
Your Goal is to support our Mirror Mirror Stylists in creating an exceptional client experience and make sure they not only come back but want to tell everyone they know to come and see us.
INTERNS
Part Time Paid Internship
Created with students in mind. We know that the one thing you want when you are in cosmetology school is real world salon exposure while not being chained to the front desk. This internship was created with the flexibility that students need while providing them much needed shadowing time with our elite team of stylists. It allows the student to get to know the culture of our team and serves as a feeder program to our Apprentice opportunity.
APPRENTICE
Full Time Position
Competitive Pay with Benefits
Our apprenticeship program is different by design. You work with multiple Educators over the course of our program so you get a well rounded experience and are foundationally ready to thrive as a stylist. Our goal is to get your hands in hair as soon as possible so you can begin honing your skills and building your clientele. We offer a tiered program that allows you to complete our program not only well trained but fully booked with clients!
STYLISTS
The Mirror Mirror stylist is ambitious with the desire to serve their guests and deliver them the hair of their dreams. We want our stylists to focus on honing their craft and delivering exceptional customer service to their guests and we take care of the rest! We provide everything you need to succeed. We believe in a collaborative welcoming environment and thrive in a fun culture. As a Stylist, you benefit from our world class hospitality team, high end products and back bar, best in the biz marketing support, and coaching from our leadership to help you reach your greatest potential.
While we are a commission based salon - all of our stylists enjoy tons of freedom to have work life balance with unlimited earning potential. The average full time stylist at Mirror Mirror is behind the chair 4 days a week and the majority of our stylists make six figures.
We want you to make more doing less and that's what we do best at Mirror Mirror.
Why We're Different
From lively chatter to bursts of laughter and dance alongs, we live out loud and in full color. It's no surprise there are so many reasons to love being part of the mirror mirror team. Here are just a few!
Relaxed Dress Code
We love that everyone in the salon has their own style and have never desired a salon with people wearing all black. You can still be comfortable and chic while remaining professional and fresh!
Comprehensive Benefits
We take care of our employees, with paid maternity and paternity leave, bonus opportunities throughout the year, and discounts on our high end retail offerings, there really is SO much to love.
Transparent Rates
While many salons find success in "upselling" their clients with add-ons, we never want our guests to be surprised at check out. At Mirror Mirror, all of our rates are all inclusive so you know what to expect (and budget for) up front. Leave the confusion behind, what you see is what you get!
Work for An Award-Winning Salon
Best
New Salon
Austin Monthly
Best
Highlights
Austin Monthly
2014
Rising Star
Austin Fashion Week
Top 200 Salons
Nationwide
Salon Today
Salon of
Distinction
Salon Today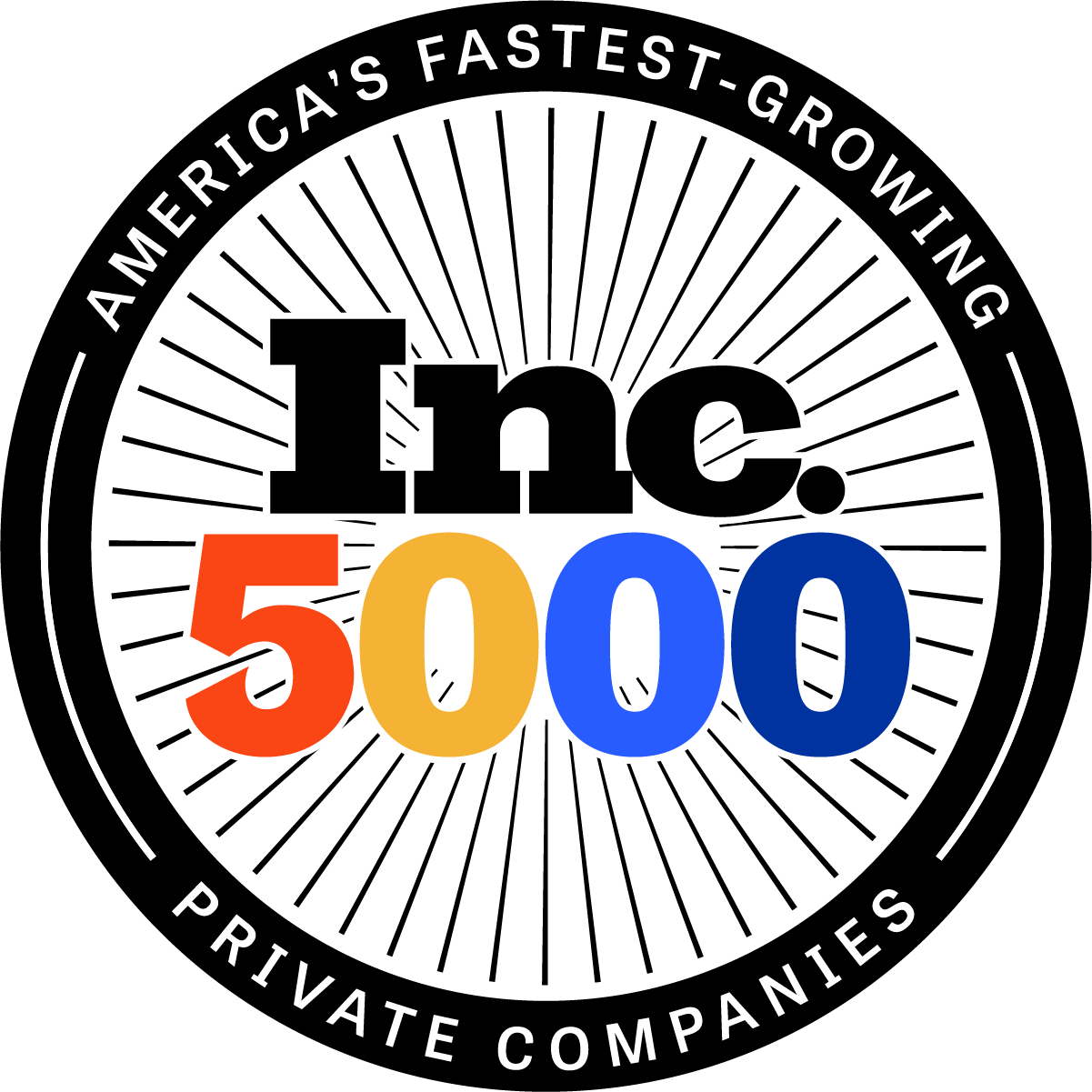 Inc 5000 Fastest
Growing Companies
Inc 5000
Hi there!
I'm Martha Lynn Kale the owner and founder of Mirror Mirror, but my story really starts as a stylist who simply KNEW that the salon experience could be improved for salon employees, and clientele alike.
I've learned so much since opening the salon doors in 2011, and I believe it truly is the people behind the chairs and behind the counter that make a salon GREAT.
I strive to provide an environment where our team members feel heard, supported, encouraged and empowered everyday, and work to build a business where employees have endless opportunities to take on new challenges and develop new skills.
At the end of the day, I want a team who loves walking in to work everyday and I'm committed to creating a work-place worth loving.