Love What You See
How to Take Care of Your Extensions this Summer
5.7.21
By Brynn Reed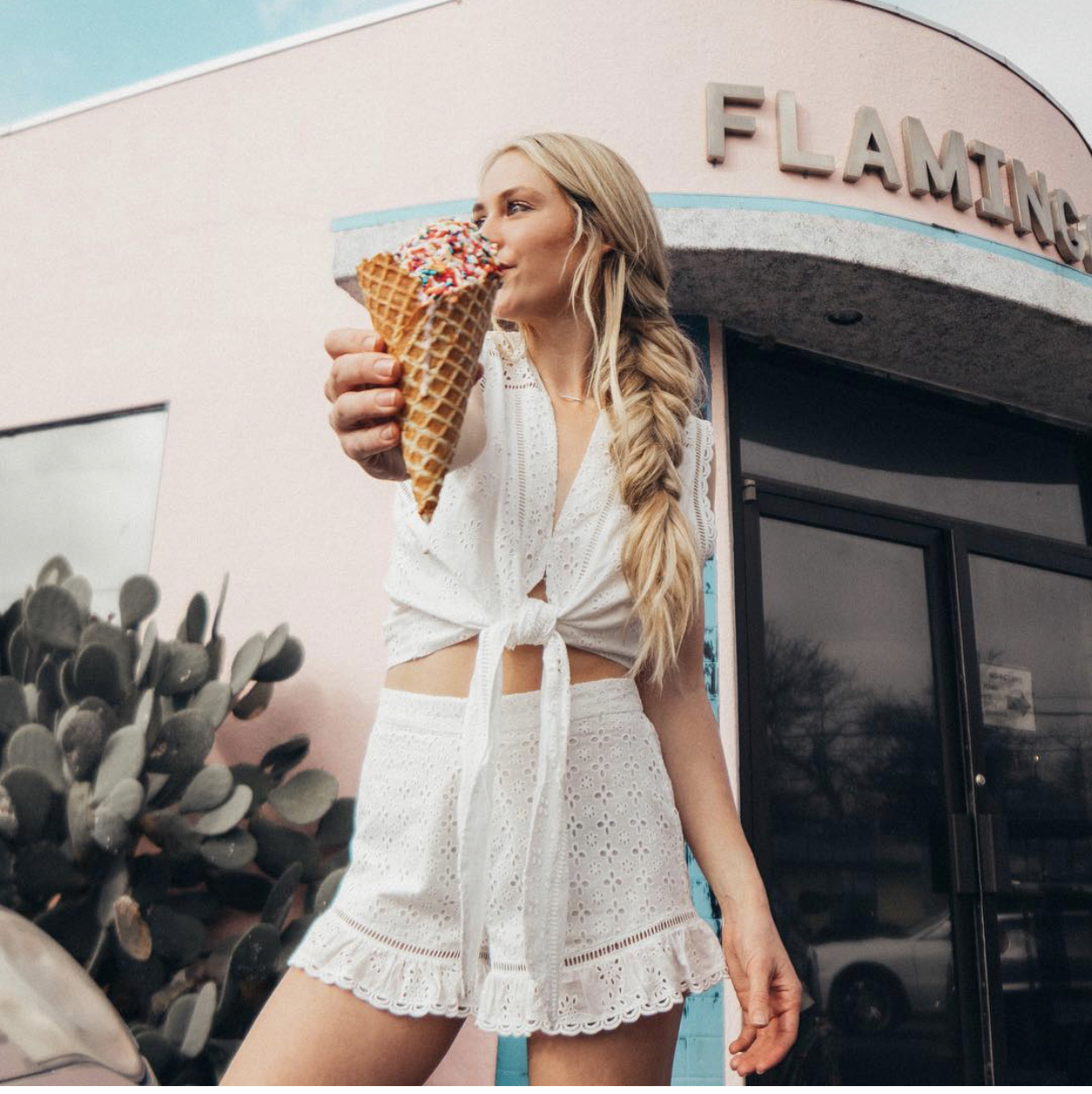 Alas...summer is almost here! Just think, you'll be bronzing by the pool, enjoying a cold refreshing drink, living your best life! But just like your skin, your hair needs special care during these summer months, ESPECIALLY if you have hand tied extensions! All the summer fun of swimming, longer days, spending time outdoors in the Texas sun can take a toll - we're passionate about helping our clients maintain the beautiful, healthy hair that they invest in at Mirror Mirror.
Here are a few tips from our Lead Extension Stylist, Brynn, that will outline exactly how to care for your beloved hair during the next few months...
Sunscreen
Sunscreen can be a subtle foe with extensions. Before lathering on the good stuff, make sure it does NOT contain avobenzine! Avobenzine is an oil soluble ingredient found in some sunscreens. Avobenzine creates a chemical reaction with the extensions and turns them a peachy-pink color...but not in a cute way! This is very hard to reverse so it is extremely important you keep that away at all cost! Some of our favorite extension-safe brands are Bare Republic mineral sunscreen, Beauty Counter, and Sun Bum.
Sun Rays
Speaking of UV Rays, it's also important to protect your hair from the sun! We love Living Proof's Humidity Shield - it has UV and heat protectant in one, while also protecting your hair from the humidity (and we all know how humid Texas summers can get!)
Getting in the Water
When you're ready to jump in the water, make sure you get your extensions wet with fresh water first! Douse your hair in regular conditioner (we love Living Proof Perfect Hair Day or Color Safe). Getting your hair wet with fresh water and using conditioner helps the extensions not absorb as much chlorine/lake/salt water and keeps them hydrated. Then, put your hair in a low pony and tightly braid the pony tail. This greatly helps in keeping your extensions from getting tangled or matted while swimming.
Post-Dip Maintenance
Once you're done enjoying the water, wash your hair with extension safe shampoo and conditioner ASAP! After a day of fun in the sun, make sure to use a hydrating oil on your extensions. Glossy Nectar by OWay is great for taking care of dry ends
If you're feeling like your hair needs a little extra TLC, make sure to reach out to your stylist to ensure your extensions stay in perfect condition all summer long! We have extension care starter kits ready for purchase at the salon so you can even get discounted products when purchasing one of the kits.
On the fence about extensions? Book a 30-minute consultation session with any of our talented extension team (Brynn, Hannah, and Kallie) and find out if extensions are the right fit for your hair goals!